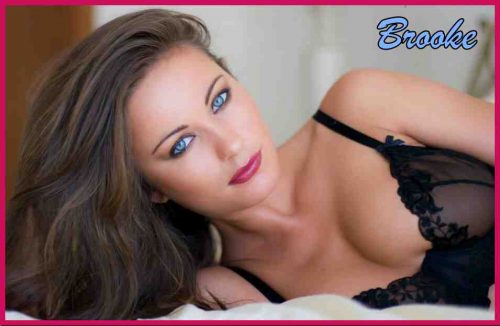 When you wake up with a big, hard cock and your girlfriend is not with you, instead of going it alone in the shower, call me. I love it when you are still in your bed and sound a little sleepy.
What if I was your girlfriend and I woke you in the sexiest way possible? Instead of that horrible, loud, unpleasant alarm jarring you from a sex dream, what if my mouth was on your cock. I wake before you, and you wake up to the sensation of my warm mouth sucking your cock. Even before you open your eyes, you utter a moan, and you rub your hand over the back of my head. You feel my soft, long dark hair brushing against your stomach and tickling your balls. Finally, when you do open your eyes, the first thing you see is my sparkling blue eyes looking up at you and my red lips around your cock. 
Have something else in mind to start the day? You and I can do the most sensual and erotic role-plays together in the early hours. Nothing is forbidden, nothing too taboo for me. 
.
Call Brooke @ 1-866-921-7101
Email- naughtylilbrooke@aol.com