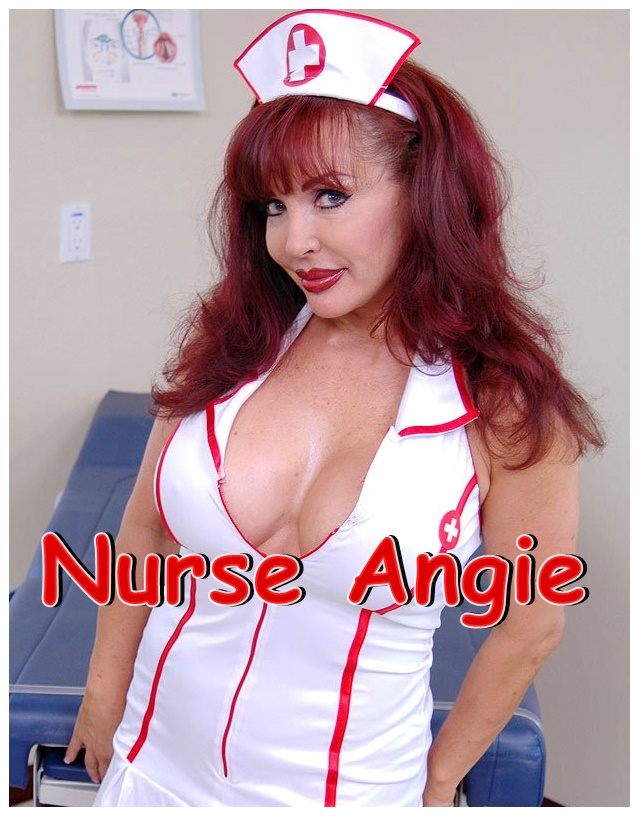 I had a very hot call this morning that I wanted to share with you.
My caller wanted to be a young boy, just entering puberty, going to see the nurse for his high school physical.
As he entered my office, I could see he was very nervous and sweating. I smiled and reassured him that I was a very experienced nurse. I told him he should relax and take a deep breathe. 
He seemed to relax a little so I handed him a very short gown. I told him to undress completely and put the gown on, I told him I would be right back. 
When I returned, he was laying on the exam table trying to hide his huge cock. I tried not to stare, but even under the gown and with him trying to hide it, putting his hands over his huge cock. It made my mature pussy so hot seeing a huge cock on such a young boy. 
I stood close to him to take his pulse. I listened to his chest and could hear his heart pounding. I told him to lay back on the table so I could complete the exam. As he laid back, the gown came up, and his erect young penis stood straight up. I smiled and told him I think before we can finish your exam, there's something else here that needs taking care of. 
I slowly stroked his cock at first. It didn't take long before his young cum was shooting all over my hand.
I can honestly say he past his physical exam with flying colors. 
.
Email- missangieknowsbest@aol.com