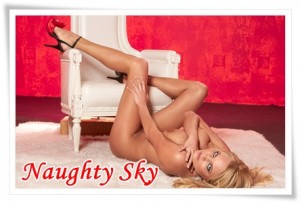 My best girlfriends and I took a road trip to Vegas last weekend. It was a crazy time. When we checked in, the sexy guy behind the desk upgraded us to a suite. The room was gorgeous, but we hardly spent any time in the room. We went to the pool for the afternoon. Guys were checking out all the bikini babes. The rum runners made me lose my inhibitions, and I went topless at the pool. I let the guys drool over my big tits while one of my girlfriends rubbed lotion all over them.
After the pool, the girls and I went up the room, showered, and got ready for a night of partying. I wore a new bra and panties under my tiny cocktail dress. Once we hit the club in our hotel, I saw a sexy guy checking me out. I motioned him to the dance floor. Grinding my hips, teasing him, I made him so horny for me. Dancing is the most exciting foreplay for me. After one song, he wanted to go up to the room. I held his face in my hands, looked deep into his eyes, and promised him a night of the hottest sex of his life, but I was not ready to leave the dance floor yet.
I was in Vegas to dance and have wild sex. I told my hottie I wanted to party all night. He was up for it! He spun me around and pulled me close. He ran his hand along my hips, and I could feel he was hard for me. We kissed a little, and I talked dirty into his ear. I softly nibbled on his neck and his earlobe. I promised to leave lipstick kiss marks on his chest, ass and cock.
We danced so dirty together that I was panting and lusting for him to fuck me. We were both sweaty and hot. I let him suck on one of my tits while we were in the elevator up to his room. We were not alone, and I know the guys enjoyed the view. When we got to his floor, he took me up to his room, and I had his pants unzipped as the door closed. Immediately, I was on my knees, sucked his cock, and we fucked on the floor, then the bed, and again in the shower.
We ordered room service and ate breakfast together. Then I kissed him goodbye and walked back to my room, that walk of shame in my cocktail dress in the morning. I saw a nice older couple leaving their room. I knew I looked slutty wearing a cocktail dress in the morning, but I smiled.
On the drive back to LA, the girls and exchanged our steamy details.
.
Call Skylar @ 1-866-325-1858
Email- yournaughtysky@aol.com