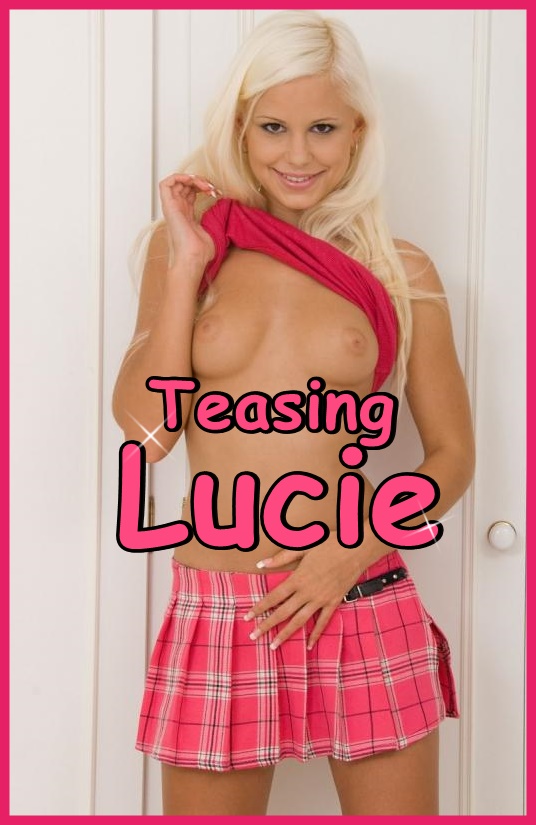 I wake up late for school and miss the bus. You tell me to hurry up and get ready for school.  You will drive me, but you can't be late for work. You have a very important meeting this morning.
I walk down the stairs and you see that super short skirt that I am wearing. You just roll your eyes instead of arguing with me. I put on my coat and hop into your car.
Daddy, you know I always win.
 On the way to school, we learn that I do not have school because of frozen pipes at my school. You do not have time to take me back home and then to your office. You decide that I can spend the day in your office working on my math and you will give me a project to do. You make me promise that I will not get into any mischief today.
Well Daddy, promises are made to be broken. I am sure that I will find some hot guys in your office that will keep me busy. I bet I can keep them hard all day long with my cute legs and sweet tits.
Call Lucie @ 1-888-758-8110

Email:Aol/Yahoo- loulou4phonesex