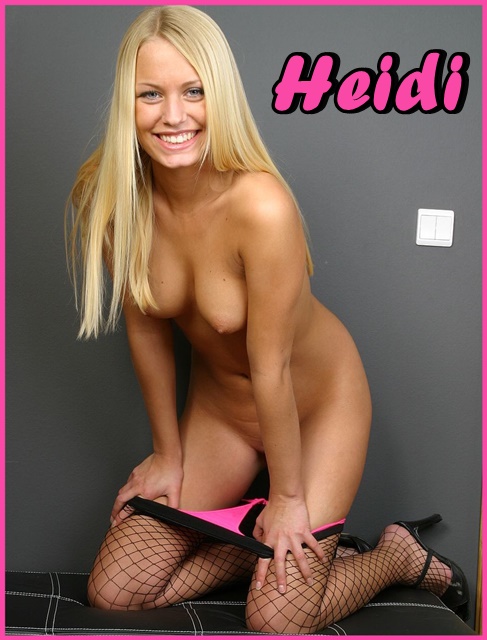 I know that I am a peeping tom's dream come true. I love to walk around my house and back yard naked. I will do it on purpose. I want to be watched. It gets me off.
I have this one neighbor who watches me. I don't know if he knows that I know, but I know! And I love it. I love knowing that he rubs his cock while watching me get naked, or watching me take a shower, and watching me playing with myself.
Sometimes he will even get to watch me get fucked. I am sure that he loves those days. Summer time is the best time to watch me. That's when I will walk outside naked so I can lay out in the sun and get a nice relaxing tan.
Don't you just wish you were my neighbor? I know you'd be trying to watch me all the time.
Call Heidi @ 1-866-206-6926

Email: cumwithheidi@aol.com