Phone sex Daddy told me to go take my bath and get ready for bed. I got out of my plaid skirt, white blouse, white cotton panties and navy blue knee-highs. I started the bath water and poured in some of Mommy's special bubble bath. It smells so good. I sat in the tub just day dreaming when daddy came in.
Daddy was very chatty and wanted to know about school. I told him what happened with my locker and he seemed concerned. I am so tiny that when I stand on my toes to reach my skirt goes up. LOL!  He wanted to know more. He asked if boys looked at my sweet virginal body, and if teachers also looked.
I never lie to my phone sex Daddy, so I admitted that the boys do and I love to tease them by showing them my little bald cunnie. Daddy looked really excited like the time I caught him and Mommy.  He asked me if I had been sucking boys cocks. Oh daddy!! I told him no because well it was sort of the truth. I forgot to mention Daddy was washing me the whole time and it felt so good. He asked if I sucked the teachers cocks , and I told him I did.
 Daddy was washing my tiny butt and stroking his Daddy dick at the same time. Omg, he squirted all over his little baby girl!
Tiny K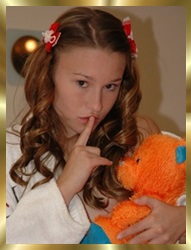 Written By: Katie