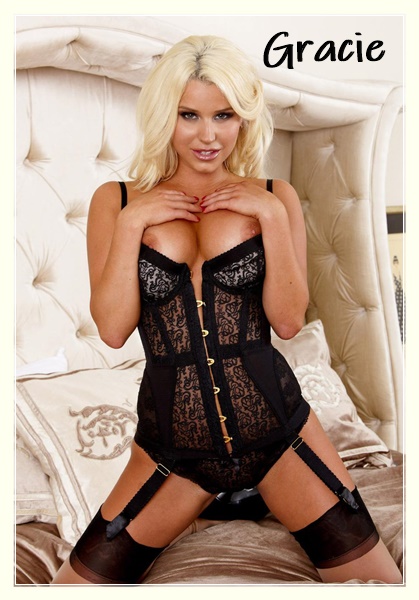 Who doesn't love some good oral fetish phone sex? I know I do. I love talking to you and tell you how much I LOVE oral sex. Blow jobs is where sex really started to get interesting for me.
When I gave my first blow job, I learned how hot and erotic giving pleasure to someone can be. It has only gotten better through the years. I have perfected my technique and have made sure I have learned all the necessary skills needed to give a mind blowing blow job. I always make sure I have my box full of dildos handy so that I can suck on one during our call and picture it being your cock. Make sure you tell me about how big you are so I grab the right one!
Let's have some fun with our call! Let me give you the pleasure I know you need and love.
Call Gracie @ 1-866-949-4108
Email: playfulgracie@aol.com