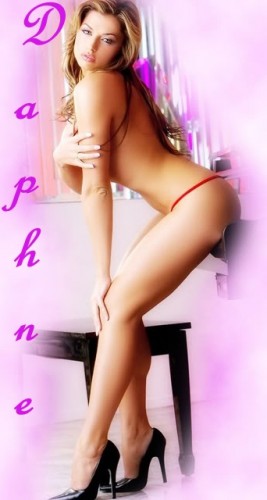 The world has gone rather crazy. Bars closed, restaurants closed, and the sad social distancing. I don't know about you, but I need a serious full body hug that turns into serious fucking!  It's called a sweet night, and it puts the woman in charge of it all. You wonder just how it begins?
I see you in my complex, and we smile and nod. Nothing really more than that. Things are different now, especially when you don't have a fuck buddy or boyfriend in your life. I saw a movie where they talked about something called a Sweet Night. It's when the woman invites the man over for the night to share her bed and her body. Sounds so fucking sexy, doesn't it? What do you think?
Ready for a sexy Sweet Night with me? I know I am! Why not email me and tell me what hot lingerie you would like me to wear for you. Let me do the same. I do love silk boxers. I need big hands, a big cock, and a hungry mouth. Call me!
.
Call Daphne @ 1-866-676-9681
Email- xoxodaphne@aol.com