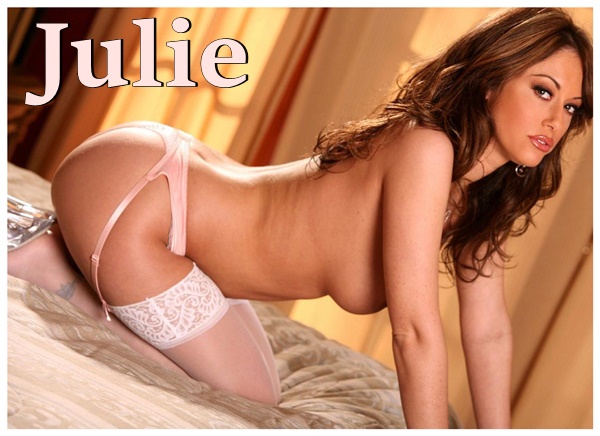 Very few things bring me greater joy than teasing a man with a sexy little pair of pantyhose. I like them shiny and sheer to show off my oh-so-irresistible legs. I like to tease a man from across the table, wearing a pair of five-inch stilettos, my tits pouring out of the top of my dress just enough to demand attention. Just when I feel like the guy is about to regain enough composure to look away, I take my five-inch heel and gently run it up his unsuspecting calf, up his thigh, only to rest it right between his legs.
Does it turn you on?
I sit next to you on the couch and rest my legs up on your lap. You start to rub my calves without even thinking and soon your horny fingers are dancing their way up my thighs. You find my pantyhose nothing short of mesmerizing and the smile I'm giving you makes you hard almost without thought. I will wrap my pouty, lips around your finger and give it a playful little lick and suck while my heel finds your hardness in your pants.
I wrap my sexy little pantyhose covered feet around your cock and give you the foot job of your dreams. I notice your greedy eyes wandering between my thighs as I work your dick with my pretty little toes, slowly up and down while I smile at you.
.
Call Julie @ 1-866-949-4110
Email-  jerkit4jules@aol.com