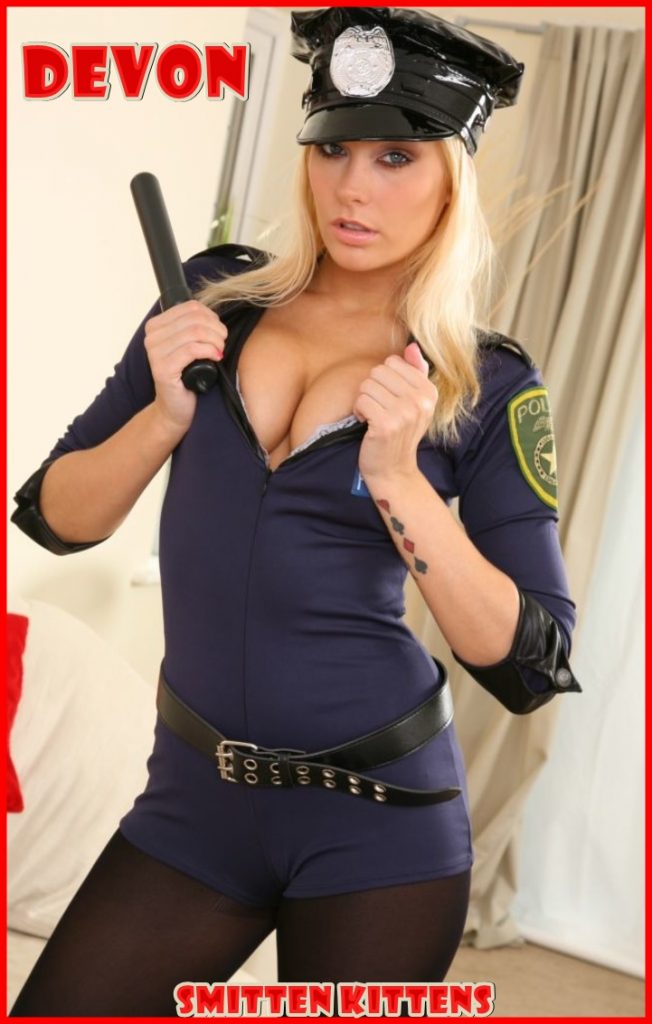 Some of my girlfriends and I were invited to a Halloween party. My Halloween costume this year was epic! We looked so effing hot in our costumes. I knew we would be the hottest looking girls at the party.
When we arrived, I couldn't believe how many good looking guys were there. So of course, me not being shy at all, I went up the guys and told them they had to be frisked by the hot cop. They were loving my hands all over their bodies. They especially loved when my hands grabbed their cock. Some guys thought it was funny and took it as a joke, and some got turned on by it. My costume was so perfect this year because I wanted to see who had the biggest cock at the party and the best way was to frisk them all!
I felt a few big ones but the biggest one was a green haired Joker with a nice, hot body. He was the winner of the night. I pointed my night stick at him and told him he needed to come with me otherwise he would be arrested. The Jokers huge cock was all mine!

Call Devon @ 1-866-835-6045
Email: phonesexdevon@aol.com