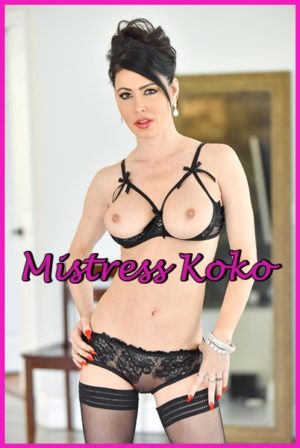 I greet you with a sensual deep kiss at the door. I strip you naked and promise that you're going to enjoy your intense session with me.
I take your hand and you follow me to my playroom. I place a blindfold over your eyes and I place you in bondage. I bind your wrists and your ankles. I can do anything I please to your naked body.
I tease and stimulate your skin until you're sweating and begging me to let you cum. I bring you to the edge of orgasm over and over. You feel completely out of control. You're aroused but helpless. I use your body anyway that brings me pleasure. I make you whimper and whine for release.
I begin using my toys on you. I bite your nipples and bind your balls. I use my mouth to keep your cock hard, but then I use ice to make it soft again. I trace my wet pussy against your cock, teasing you.
Finally, I release your balls and let you have the ultimate orgasm of being edged after what seemed like for hours.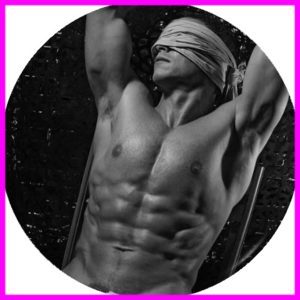 Call KoKo @ 1-866-949-5809
Email: AOL/Yahoo kokowillruinu