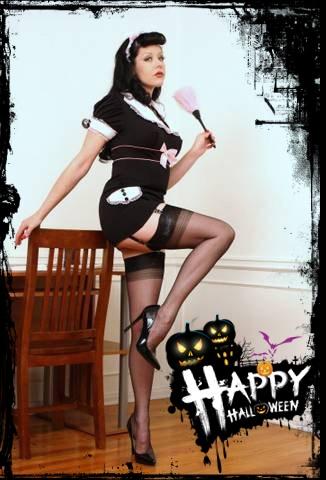 As everyone knows, Halloween is my favorite time of the year. You can keep your Christmas and Easter. I love any excuse to dress up in costume type fineries. This year, of course, will be no different. Parties, parties, and more parties. 
My parties are infamous for all sorts of debauchery. The men take it as the highest compliment when invited. I do however, have rules that must be followed.
With the special invitations sent out weeks ago, the men begin to arrive. After they're stripped and examined to make sure they follow my orders, the rest of my party arrives. As the men ogle the other guests, I can see they're all so very toxic.
They're sorted out and taken to different rooms. Some of my guests are not  violent people, so my room is nothing but toys and silky lingerie items.  My guest questions why they're toys, when he clearly has a working dick.
  I slap him for the profanity and push him down on his knees. Under my costume is a huge strap-on. His eye get wide, as he begs me not too. I explain the only lube he'll get is his own spit.
I can hear everything going on around me. Pleasure sounds, whipping sounds, fucking sounds. What a glorious party this will be.
Join me at my Halloween Party! You won't regret it, or well maybe you will?
Call Lady Rayne @ 1-888-738-1720
Email- deviantladyrayne@aol.com