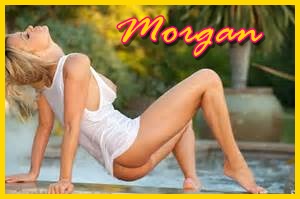 You complain about history class because it is so boring.
Your sultry Mommy Morgan takes you away for the weekend.  Mommy, being the clever woman she is, takes you to a quaint little town with much historical significance. She books a room in a beautiful bed-and-breakfast.
You are dreading the trip because you would rather go to a party with your friends. That is until you see the room with only one bed for you and Mommy to share. From the bedroom window, you see a hot tub in the backyard. Things are looking up, and your cock is tingly in your jeans in anticipation of a pleasure-filled weekend.
As you explore the small local landmarks and museums, history becomes alive. You can picture the historical figures, in your textbooks, walking the same cobblestone streets where you and Mommy are walking. As we walk through the bedroom of a famous early politician's home, you picture very dirty, kinky sex that happened there.
Late in the day, Mommy takes you for a nice dinner, and you discuss what you learned today. You save room in your tummy for dessert. While you eat your delicious cheesecake, Mommy has a third glass of the local red wine. You see her relaxing and flirting with the handsome waiter. As you take your last bite, you ask Mommy if the two of you can go back to the hot tub at the bed-and-breakfast. You know that Mommy did not pack swimwear for the two of you, but maybe the wine will leave her remarkably uninhibited.
Instead of going up the room, Mommy takes you in the backyard. She looks around, and since no one is around, the two of you take off most of your clothing. The hot tub has powerful jets and makes lots of bubbles. Mommy is horny. You sit and play with your cock as it grows in your hand. Mommy, almost naked, rubs her hips against the jet stream. You watch her have an orgasm. Seeing Mommy cum, it is the most exciting thing you have ever seen. Now it is your turn. Mommy guides you so the powerful stream of water massages inside your sexy ass. She takes over stroking your cock until you have the most intense orgasm.
Now, you learned a lot this weekend, but the best thing you learned was how to cum from a prostate massage.
.
Call Mommy Morgan @ 1-866-307-4657
Email- callmommymorgan@aol.com